Comment adhérer à Toulouse Toastmasters Communication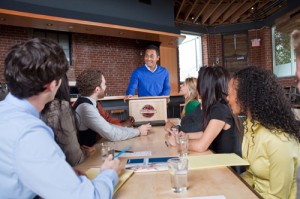 Les périodes d'adhésion sont de 6 mois et les frais sont dégressifs si la période est déjà entamée, auquel cas ils sont calculés comme suit :
Cotisation du membre: le montant de la cotisation semi-annuelle à Toulouse Toastmasters Communication est de 45 euros ; elle est calculée au prorata de 7,50 € par mois à la date d'inscription. Un des nombreux avantages de l'inscription à Toulouse Toastmasters Communication est l'abonnement gratuit à la version papier du magazine mensuel Toastmasters International.
Frais d'adhésion d'un nouveau membre : à cette cotisation s'ajoute un droit d'entrée unique de 20 euros, couvrant le coût des 2 premiers manuels du programme de Toastmasters International, et que vous recevrez à votre domicile.
Vous pouvez vous inscrire lors d'une de vos visites au club. Nous vous remettrons alors un bulletin d'adhésion.
Vous avez également la possibilité de télécharger le bulletin d'adhésion en cliquant sur le lien ci-dessus, puis de le remettre, dûment rempli et accompagné de votre règlement, au trésorier de l'association lors d'une de vos visites au club.
---
How to join Toulouse Toastmasters Communication
The fees are:
Membership Dues: the semi-annual subscription for "Toulouse Toastmasters Communication" is 45 euros, pro-rated at 7.50 € per month, at registration date. One of the many benefits of club membership is a subscription to the printed edition of the monthly English magazine 'Toastmaster'.
New Member Fee: To this subscription, a unique 20 euros registration fee is to be added, paid only by new member, which covers costs of the two manuals of the Toastmasters program that you will receive at your home and processing.
Membership application form (form in PDF – 318 ko)
You can join during one of your visits to the club. We will then present you an application form.
Nevertheless, I suggest you click on the membership form above, fill out the form and then print it and give it with your payment to the treasurer of the association at a time you visit the club.